The Introduction for Expanded Mesh Fence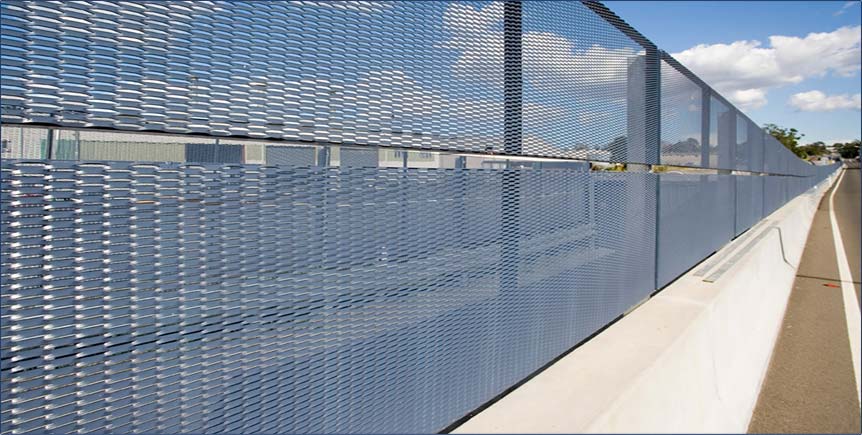 The expanded mesh fence is a series of metal fence product using expanded mesh as the inner mesh. Expanded mesh fence normally use angle steel, square tube, flat bars as outer frames, then install the mesh to posts or other structures. The advantages of expanded mesh are no welding points on the mesh surface, high strength, good ventilation and anti climbing. And because expanded mesh is very easy for cutting, so it can be make into assemblies in any shape. Also compared with welded mesh or chain-link mesh, expanded mesh normally has smaller opening size, and has better effect for protection, that makes expanded mesh can be used as protection cover for mechanical equipment, it is also can be used as celling for buildings.
Product Features:
●Beautiful mesh - regular mesh layout, has very good outlook.
●Solid structure - no welding joints on the mesh surface, hard to be damaged.
●Various shapes- can be produced into any shape as required.
●Easy to install - the mesh assemblies can be installed easily.
The Parameters and Specifications of Expanded Mesh Fence
The main parameter of expanded mesh are mesh width(W), mesh length(L), Mesh size(SWD*LWD),Mesh opening(SWO*LWO),Strand, and thickness.

Common Specifications of Expanded Mesh Fence

Mesh Size

5*10mm,7*12mm,8*16mm,10*20mm,12*25mm,15*30mm,20*40mm.25*50mm,30*60mm,40*80mm,50*100mm,60*120mm,80*160mm

Thickness

2mm-5mm

Material

Mild Steel, Stainless Steel , Aluminum

Fence Height

70cm,80cm,100cm,120cm,150cm,180cm,200cm,220cm

Frame Type

Round tube:φ22mm-75mm

Square tube:15mm*15mm-200mm*200mm

Rectangular tube:10mm*20mm-150mm*200mm

Surface Treatment

Galvanized, PVC coating, PVDF coating

Post Installation Type

Embedded post, Flange mounting
The Installation of Expanded Mesh Fence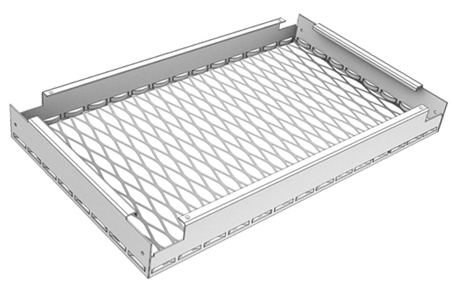 The expanded mesh fence normally fixed to the outer frame by welding, and produce them into assemblies for installation.
Clients can provide drawings and BZWIREMESH can produce the finished product according to clients' requirement.