The Introduction for Stainless Steel Welded Wire Mesh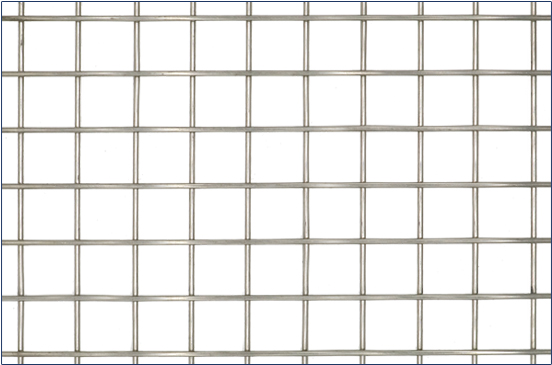 Stainless steel welded wire mesh is made of high quality stainless steel wire by automatic welding machine, stainless steel welded mesh is a common kind stainless steel wire mesh products, it is also one of the most used wire mesh products. Its main advantages are: flat surface, uniform mesh holes, tough welding points, easy for machining, stable structure, good resistance for weather and corrosion. Stainless steel wire mesh is normally produced in rolls and panels.
Stainless steel welded wire mesh has a very wide application range, it is used in industry, construction, transportation, breeding, mining and other areas.
Welded wire mesh is normally used as wire mesh fence for safety and isolation, also can be produced into various turnover basket, storage cage, breeding cage and other products. Welded mesh is also used as a kind of construction material, used as reinforcement material in building exterior walls and bridges.
Stainless steel welded wire mesh features:
●Flat surface and uniform mesh holes.
●Tough welded points, good stability.
●Good resistance for weather and corrosion.
●Easy to process and widely used.
The Normal Type of Welded Wire Mesh
According to the material, welded mesh can be divided into stainless steel welded wire mesh and milled steel welded wire mesh.
According to the surface treatment, welded mesh can be divided into electro-galvanized welded wire mesh hot-dip galvanized welded wire mesh, PVC coated welded wire mesh.
The Parameters and Common Specifications of Stainless Steel Welded Mesh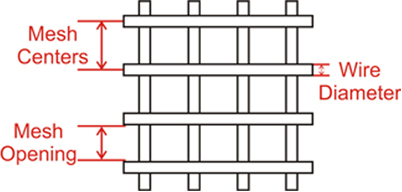 The parameters of welded mesh including wire diameter, mesh size, mesh dimensions. And the mesh size can be center distance or clear distance. BZWIREMESH can provide the stainless steel welded mesh in rolls or panels, for thin wire welded mesh normally produced in rolls, and if the wire diameter too thick, the mesh can not be rolled up, it need to produced into panels.
The mesh roll stock BZWIREMESH has is produced as mesh center distance, and customized welded mesh panels can be produced as clear distance or center distance. If the mesh produced in clear distance the mesh size will be larger and cost will be lower.
The width of welded wire mesh rolls are 1m, 1.2m, ,1.5m, 2.0m, and the length is 30m. The standard dimensions of mesh panels is 1.2m*2.4m, other dimensions can be produced according to clients requirement.
| | |
| --- | --- |
| | |
| Welded mesh rolls | Welded mesh panels |
The raw material of stainless steel welded wire mesh is hydrogen annealed stainless steel wire, and the normal grade is SS304, SS304L, SS316, SS316L, SS430.Except for stainless steel wire, carbon steel is also normal used material for welded wire mesh.
Following is the common specifications of stainless steel welded wire mesh:
Common Specifications of Stainless Steel Welded Wire Mesh
Mesh Size(inch)
Wire Dia.(mm)
Width (m)
Mesh Size(inch)
Wire Dia.(mm)
Width (m)
1/4"×1/4"
0.4-1.2
0.3-1.5
3/4"×1.5"
0.8-2.0
0.5-1.5
1/4"×1/2"
0.4-1.2
0.3-1.5
1.5"×1.5"
0.8-2.0
0.5-2.1
1/4"×1"
0.4-1.2
0.3-1.5
1/2"×1/2"
0.4-2.0
0.3-2.1
3/8"×3/8"
0.4-1.2
0.5-1.5
1/2"×1"
0.4-2.0
0.3-2.1
3/8"×3/4"
0.4-1.2
0.5-1.5
1"×1"
0.6-2.5
0.5-2.1
3/4"×3/4"
0.8-2.0
0.5-1.5
2"×2"
0.6-2.5
0.5-2.1
Please

Contact Us

for Other Specifications