◆ STAINLESS STELL WIRE MESH
The main types of stainless steel wire mesh
Stainless steel wire mesh is also called stainless steel wire cloth or stainless steel wire screen, is made of stainless steel wire by weaving, welding or twisting process. With anti-rust and anti-corrosion properties, it is widly used in petroleum, chemical industry, rubber, medicine, food, mechanical processing, construction, mining and aquaculture industries.
BZWIREMESH produce and sale following types of stainless steel wire mesh products, You can check the product details you need here, or inform us your needs in the inquiry box at the bottom of the page:
The raw material of stainless steel wire mesh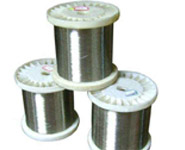 Stainless steel wire mesh can be produced by different shape of steel wire, including round wire, flat wire, triangle wire, ellipse wire or other irregular shape wire required.
And the raw material can follow the standard of ASTM, GB/T, DN, JIS, we also provide other special material mesh as clients requirement. The normal material of stainless steel is SS304, SS304L, SS316, SS316L, SS430, SS310S, SS321, SS904L,etc. And the wire diameter range is from 0.016mm to 10mm.
Stainless steel wire mesh manufacturing techniques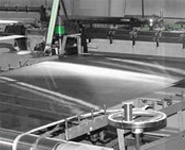 The main manufacturing technique of stainless steel wire mesh is numerical control weaving, per-crimped weaving, row welding and twisting weaving. The finished product will be stainless steel woven mesh, crimped wire mesh, welded mesh and stainless steel hexagonal wire mesh.
Surface treatment of stainless steel wire mesh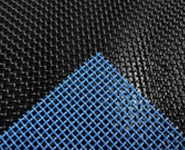 After mesh produced, BZWIREMESH can also do the surface treatment according to our clients requirements. Following is the normal used surface treatment:
Passivation process can make the mesh has good corrosion resistance.
Physical polishing process can make the surface satin finish or brush finished.
Coating process can coat the mesh with paint, Fluorocarbon paint, PVC, and the color can be customized according to the RAL color chart.
The hole shape and normal size of stainless steel wire mesh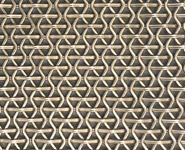 The holes shape of stainless steel wire mesh can be square hole, rectangular hole, diamond holes, hexagonal hole. And the stainless steel wire mesh is normally provided in rolls or panels. The common used mesh width is 1m, 1.2m, 1.3m, 1.5m and the roll length is normally 30m.Stainless steel wire mesh used for industry can be over 2m width which is also called super-width stainless steel wire mesh, and the mesh width can over 6 meters and most width up to 8 meters width.
Other deep processed products of stainless steel wire mesh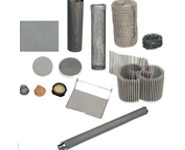 BZWIREMESH can also produce the deep-processed stainless steel wire mesh products according to clients' requirements. As stainless steel mesh belts, stainless steel discs, stainless steel corrugated packing, and stainless steel filters etc.