The stianless steel wire mesh is mainly used for industrial sieving and filtration. Compared with ordinary steel wire mesh, stainless steel wire mesh has many advantages, such as, stainless steel mesh is resistant to high temperature, corrosion resistance, high strength, strong wear resistance and long service life. In addition, the stainless steel wire mesh has a high finish and is easy to clean and maintain during use.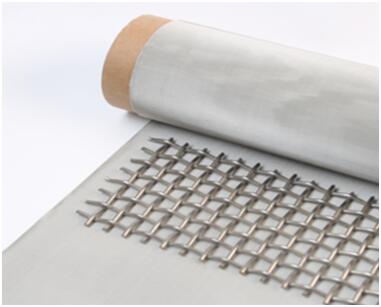 Stainless steel square wire mesh
The stainless steel wire mesh is widely used in the market, with many product models, and the minimum filtration precision can reach 1 micron. Because of its excellent performance, stainless steel wire cloth has become the first choice of many users in the world.
The usual materials for stainless steel wire mesh are: AISI 304, 304L, 316, 316L, etc. Most of the stianless steel wire mesh that is popular in the market is made of 304 material. In fact, 304 material has reached the standard of food-grade stainless steel mesh. But some users need stianless steel wire mesh with better performance to meet their special needs. Therefore, how to inspect the material of the product when purchasing stianless steel wire mesh becomes a very important task.
So, how to test the material of stianless steel wire mesh? BZWIREMESH recommends to inspect the product material through the following methods:
1. Obtain the manufacturer's quality certificate and quality guarantee from the supplier.
2. Use stainless steel rapid identification reagent to detect the nickel content of steel to distinguish which series of stainless steel it is. For example, to test whether a certain stanless steel wire mesh reaches the 304 standard (nickel content is about 8%), drop the test liquid on the surface of the stanless steel wire mesh cloth, and if there is no red color in the dropped part within 10 seconds, then power on for 5 seconds, take If the color does not change within 15 minutes after the battery is turned on, it proves that the nickel content of the stainless steel wire mesh material meets the 304 standard.
3. Spectrum test, the spectrum analyzer can test the elemental composition of stainless steel, and accurately calculate whether the concentration of each elemental composition of stainless steel is up to standard through the spectral color intensity.
4. Send samples to third-party testing agencies for inspection.
BZWIREMESH is an old factory producing all kinds of stianless steel wire mesh. It has strong production capacity, fast delivery, and a large stock of stock. We always pay attention to product quality and business reputation, and welcome customers from all over the world to buy.