Stainless steel filter mesh is defective if the following conditions appear on top of the weaving process.
When stainless steel wire mesh is used in the industrial filtration industry, it is often called stainless steel filter mesh.

The weaving of stainless steel wire mesh is a very complex process, no matter which aspect of the wire mesh material, equipment, and worker operation has a problem, it is easy to cause a product quality problem. Wire mesh products should be regarded as unqualified if the following circumstances occur, which will have a significant impact on the use of the user.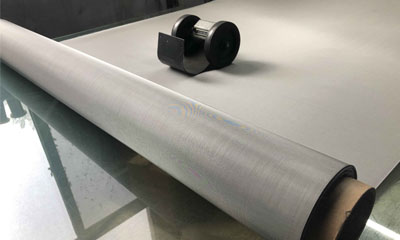 Stainless Steel Wire Mesh
1. Large-area density exceeds poorly.
2. Extra large radial intermesh exceeding the tolerance.
3. Large area with multiple folds.
4 Warp and weft interweaving is not solid, with two fingers up and down rubbing, warp and weft silk have obvious loose displacement phenomenon.
5. The net slanting serious, weaving width of the net surface warp and weft wire is not vertical degree greater than 4 degrees.
6. Seriously rolled, the test method is: when the mesh hole is greater than or equal to 0.18mm, 1m long net surface natural curl diameter less than 80mm; when the mesh hole is less than 0.18mm, 1m long net surface natural curl diameter less than 60mm, should be judged as unqualified.
7. Serious uneven color difference in large areas and serious mechanical damage.
8. Breakage, half-cut weft (the length of the weft is less than the width of the net), larger fork (horizontal split on the net).
9. Large area of running weft (a pair of arc-shaped uneven holes in the direction of weft wire on the net surface), and uneven net surface convexity.