Metal Coil Mesh
Metal Coil Mesh also known as Metal Coil Drapery or Metal Coil Curtain, is a common type of metal mesh curtain. This product is made by using high-quality metal materials such as stainless steel, aluminum alloy, brass, carbon steel, etc, and produced by a spiral knitting process. Metal coil drapery has good drapeability and can be folded, like a cloth curtain, with flexible movement. It has the unique flexibility and gloss of metal wire and metal lines. Additionally, the product can be coated with various colors, which creates a very dynamic and metallic modern decorative art style, and is favored by architects and users.
Metal coil mesh usually has aperture sizes of 4mm, 5mm, 6mm, 8mm, 10mm, etc. The wire diameter is generally between 1.0mm and 2.0mm. Special specifications can be customized according to customer needs.
Item
Wire Diameter
Mesh Opening

Material
Dimensions

BZ-1004C

1.0mm

5mm

Aluminum,Stainless Steel,etc.

According to client's requirements.


BZ-1206C

1.2mm

6mm

BZ-1608C

1.6mm

8mm

BZ-2010C

2.0mm

10mm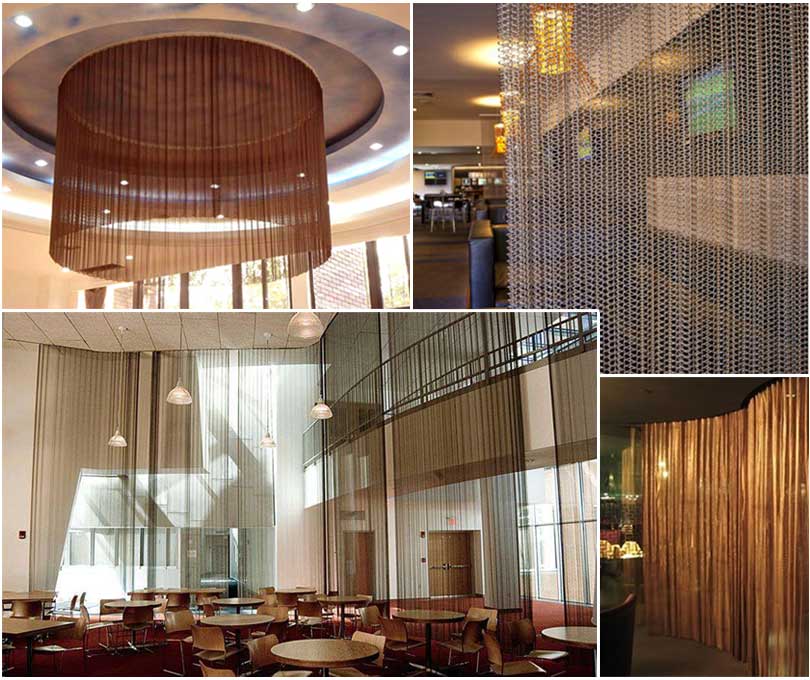 Advantages: As a flexible Architectural Wire Mesh, normal colors metal coil mesh has the characteristics of arbitrary size, color, easy installation and maintenance, strong functionality, vivid decorative effects, and suitability for different spaces. Especially under the refraction of light, with different light, environments, time periods, and observation angles, its visual effects are very rich.
Applications: Metal coil mesh is widely used in high-end interior and exterior decoration of building facades, partitions, ceilings, sunshades, balconies and corridors, roller blinds, stair passages, airport stations, hotels, museums, opera houses, concert halls, office buildings, exhibition halls, shopping malls, etc. It can also be used as wall coverings, partition decorations, column claddings, and three-dimensional decorations of ceilings.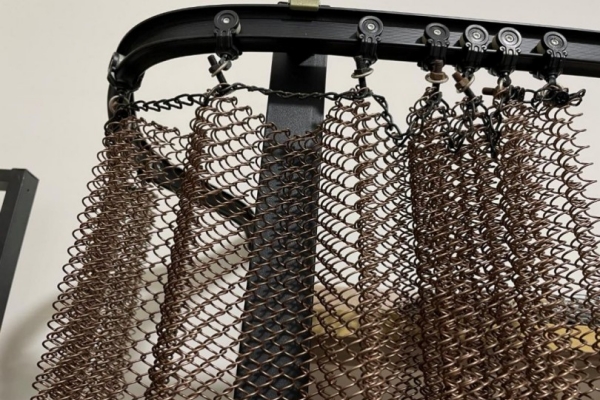 In addition to providing metal coil curtains, BZWIREMESH also offers related accessories such as tracks, pulleys, etc. The accessories have been pre-matched with the wire mesh curtains according to the customer's requirements before shipment. If you have any questions during the installation process, please contact us. For large projects or customers who require it, we can send installation technicians to the site for installation. Our products are all packaged in wooden boxes to ensure that they are not damaged and do not affect the decorative effect under any transportation conditions.