The Difference Between Stainless Steel Plain Woven Mesh and Stainless Steel Twill Woven Mesh
Apr. 10, 2021
Plain weave and twill weave are the two main types of stainless steel square wire mesh. Some people who do not understand the characteristics of these two weaving methods believe that the quality of stainless steel plain weave mesh is better than stainless steel twill weave mesh. In fact, but this is a misunderstanding.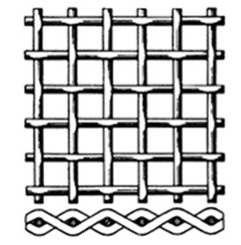 Plain weaving is a common weaving method of stainless steel wire mesh. Generally, the warp and weft have the same diameter. The warp is aligned with the length of the mesh, and the weft is parallel to the width of the mesh. The warp and weft are up and down. Stainless steel plain weave mesh has the characteristics of compact structure, uniform mesh without deformation, smooth mesh surface, high filtration precision, high mesh surface strength and elongation.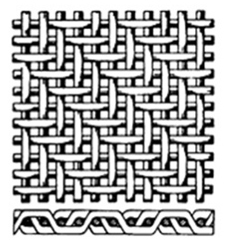 Twill weaving is another common weaving method of stainless steel wire mesh. Twill weaving is made by weaving warp and weft crosswise. Compared with plain weave, twill weave can produce stainless steel mesh with higher density and thicker wire diameter. The mesh surface of the twill mesh has good flatness and is not easy be rolling. When the wire diameter of the twill mesh is larger, the wear resistance of the mesh is better than the plain weave mesh with a smaller diameter.
In summary, users need choose the appropriate type of stainless steel wire mesh according to their needs.