Due to the variety of different materials, classifications and applications, it can be difficult to determine which type of metal grating you should use for your project. To help, we have provided detailed information on the different types of metal gratings.
What are metal gratings?
Metal gratings are metal products made by perforating metal sheets or joining metal strips to form a grid. They are a metal product that is widely used in various industries such as stairs, platforms, scaffolding and guards. The different processes used to produce metal grating include expansion, perforation, moulding and welding.
Almost any metal can be used to make metal gratings. The most common types are iron, carbon steel, aluminium and stainless steel. Metal grating is commonly used as a non-slip safety surface for applications requiring a secure working platform.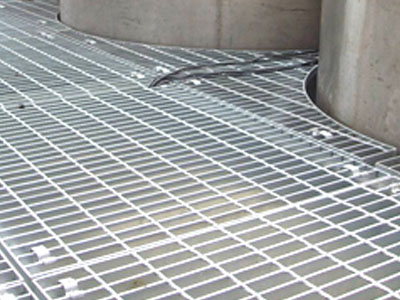 Types of metal used to make metal gratings
The term grating refers to any type of covering or frame used to cover a hole, provide support, use as a platform or provide protection. There is a myriad of materials that can be used to make gratings, from various types of strong plastic to heavy-duty steel and stainless steel. When choosing a grating material, the main concerns are its use, its strength and the need to add ambience to the structure.
Metal grating is used in a variety of conditions and environments as a safety precaution or means of protection.Specialised metal gratings are used in airports, industrial operations and manufacturing facilities and are extremely robust and durable.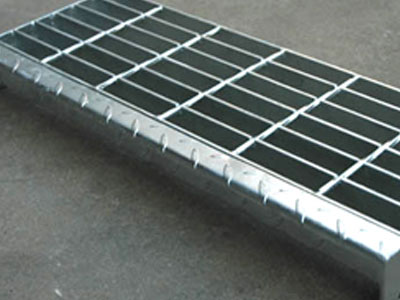 Aluminium bar grating
Aluminium bar grating is the ideal choice when a lightweight, corrosion-resistant material is required. Aluminium grating can be used in a variety of industrial applications due to its versatility and durability. A wide variety of aluminium bar grating options are available to you, such as rectangular bar, flat top, riveted, sheet and I-beam grating products. Aluminium grating is non-toxic, flexible and durable. In addition, it is corrosion resistant, lightweight and easy to recycle, fabricate or customise.
One of the most common methods of manufacturing aluminium grating is through the profile forging process. A drop-forged aluminium bar grating is defined as "a grating in which the cross bars are mechanically locked to the bearing bars at their intersection by deforming or drop-forging the metal." Modern profile forging techniques can be used to provide joints at intersections. Mechanically connected joints give aluminium grating a long life under normal conditions of use. Another common type of aluminium grating is press-lock grating. This type of aluminium grating has strips that are mechanically assembled together. The bars of this aluminum grating are locked into place by a hydraulic pressing process.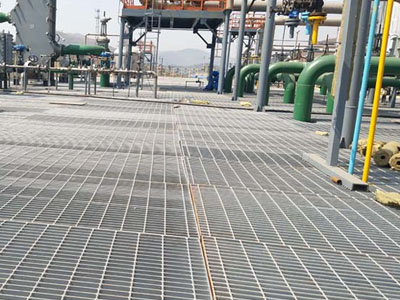 Carbon steel grating
Carbon steel grating is a good choice when your project requires a robust material that will not be exposed to significantly corrosive environments. Bar grating is ideal for industrial steel grating floors and metal grating. Plain or serrated steel grating is finished in galvanised, bare steel or painted finishes.
A common grating application is drainage grating, which is an integral part of the interior of industrial plants and the exterior landscape around us. Also known as bar grating trench grating, these grating allow light, heat and liquids to pass through and can therefore be used to screen out unwanted elements and debris in a variety of environments.
Steel grating is also suitable for industrial decking and flooring in chemical plants, food processing facilities and oil and gas refineries. Metal gratings are ideal for these applications as they allow liquids to pass through the material, which helps prevent slippery and hazardous working conditions. In addition, pedestrians rely on metal grating on public footpaths and near fountains and trees.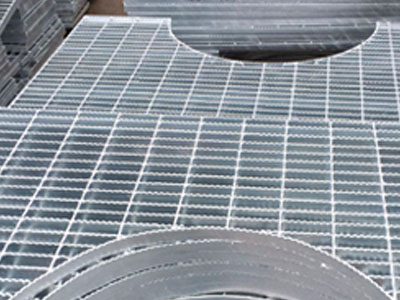 Stainless Steel Grating
Several grades of stainless steel are used to produce metal grating, including grades 304, 304L, 316 and 316L. Stainless steel metal grating is exceptionally strong and durable, able to withstand corrosive, wet and high humidity conditions. It is produced using various sizes of bars by profile forging or welding methods.
The special characteristics of stainless steel make it ideal for grating in water treatment plants, chemical processing plants and oil and gas production. It is highly resilient and can withstand harsh weather and extreme temperature changes.
Galvanised steel grating
Galvanised steel is carbon steel that has been galvanised to prevent rust and corrosion. Like stainless steel, it is the ideal solution for grating installed outdoors or in highly humid environments. The zinc protection ages slowly, thus extending the life of galvanised steel metal grating.
Most galvanised steel metal grating has an ab load rating and is capable of withstanding 28,000 lbs. or 125 kilonewtons (kn), as classified by Deutsches Institut für Normung (DIN).
Are you working with a metal supplier you can rely on?
BZWIREMESH can do the special treatment for our clients, the steel bar grating can be produced into assemblies according to clients' design.
And the steel bar grating can be produced into irregular shape according to clients' drawings to achieve the installation for irregular areas. We will be happy to help you out!