Wire mesh or chain link fencing is one of the most versatile types of fencing and is widely used for domestic, rural, commercial and industrial fencing. There are many different options when choosing chain link fencing and this guide aims to clarify the most common questions people have about the various details available when choosing the right product for making chain link fencing. The applicable Australian Standard for chain wire mesh products is AS2343.

Barbed Wire
Security fences are often fitted with several strands of barbed wire above the chain wire mesh to discourage anyone to climb over the fence. The barbed wire can either be attached by using taller posts than the chain wire mesh, or attach an extending clamp from the posts.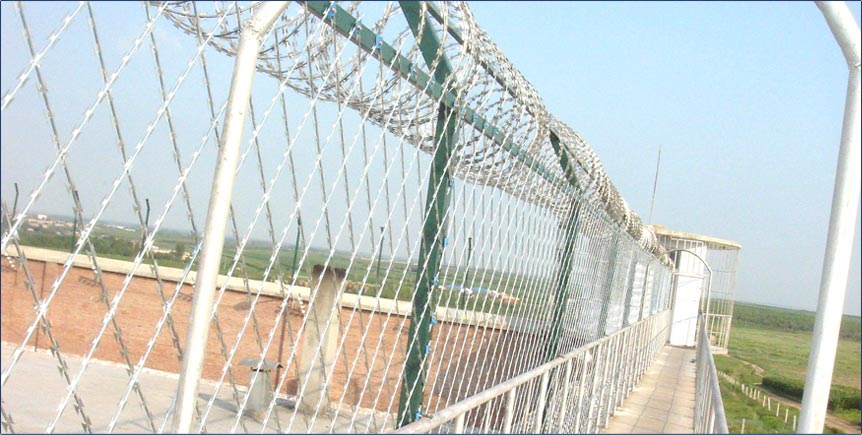 Wire Material
Chain wire mesh is available in galvanised, PVC covered mesh and stainless steel. Galvanised mesh is the more affordable option, with PVC covered mesh often costing 30% – 50% more than the galvanised option. Stainless steel is more rare, and the most expensive option.
PVC coated chain link fencing is designed for extra longevity as the coating provides additional protection against rust and corrosion. If your fence will be exposed to marine air, it is highly recommended that you purchase PVC coated wire mesh as the salt in the air will accelerate the decomposition process of the zinc coating in the galvanised wire.
PVC coated mesh is also always a popular choice for those concerned with design and aesthetics, black mesh usually looks better and is easier to see through than galvanised mesh. PVC also extends the life of chain link as it acts as a protective barrier for the galvanised wire.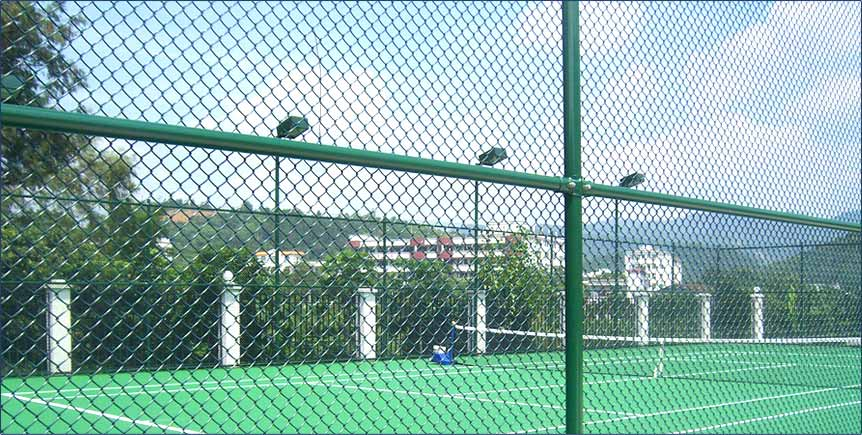 Roll heights
Chain wire mesh is available in a number of different heights from 600mm high all the way up to 3600mm high rolls. Some of the taller rolls may not be available at your local fencing supply shop, but can be ordered.
The height chosen obviously depends on the application. 1800mm, 1500mm and 1200mm are the most common for domestic fencing, while security fencing usually requires 1800mm to 2700mm. Tennis court fencing is usually 3600mm or 3000mm high.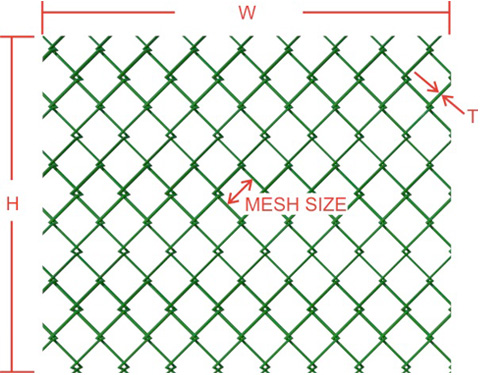 Posts & rails
You can nail chain link to wooden posts, but the standard for chain wire fencing is to use galvanised steel pipe posts where 1.57mm galvanised or PVC tie wire is used to lace the chain wire to the steel posts. These posts come in various diameters and thicknesses from 20NB (27mm OD) to 100NB (114mm OD). NB stands for nominal bore size, indicating internal diameter. The posts can come in up to 6500mm lengths, they are commonly available in ready to use lengths – most posts are placed 600mm deep into the ground – deeper for corner and gate posts.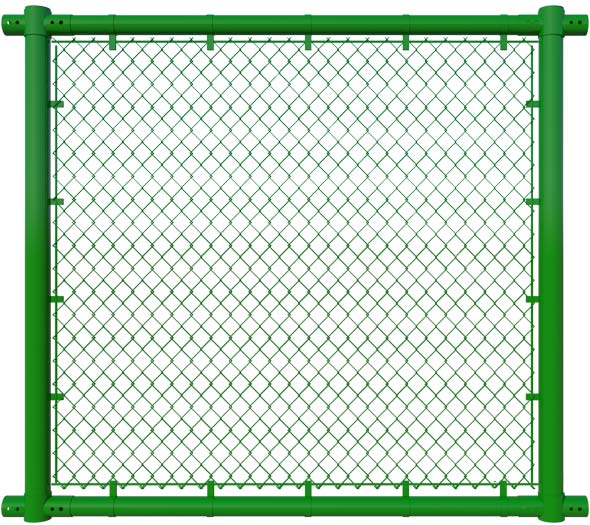 Corner, end and gate posts need to be larger diameter and thicker wall than the intermediate posts, with 50NB the most commonly used and 80NB used for larger security type gate openings. Intermediate posts should be spaced equally at no more than 3300mm spacing. 32NB – 40NB (48mm OD) piping is usually used for intermediate posts. Steel tubes of 25NB to 32NB (43mm OD) can also be used for horizontal rails and braces.
Diamond size
Another attribute to consider when choosing a chain wire mesh is the diamond size. The most common sizes are 60 mm and 50 mm, but you can obtain diamond sizes as small as 25 mm to 100 mm. The most common for domestic applications is the 60mm diamond - the maximum roll width for a 60mm diamond is 1800mm.
BZWIREMESH can produce the mesh, the frame system and all the accessories used for installation. Contact our team today to learn about our high quality chain link fencing.