Woven wire mesh, also referred to as woven metal mesh and wire cloth, are rolls, sheets, or components of interlocked metallic wires that undergo a weaving process to take on a specific weave pattern.

When weaving wire mesh, parameters such as wire diameter, opening (aperture) size, micron rating, weave pattern, width, and length can be tailored to your specific needs.
Applications of Woven wire mesh
1. Industrial wire mesh
Industrial wire mesh is used for large-scale use as square mesh or filter mesh. In other words, any time wire mesh is purchased in rolls or in large quantities cut to size, it is considered industrial mesh.
In terms of applications, the industrial mesh is ideal for industries that wish to take advantage of wire mesh while handling any custom fabrication in-house. This includes the automotive, medical, and filtration industries.

2. Screen Printing
Stainless steel wire mesh, when applied with the correct mesh, can provide substantial benefits to your screen printing process. Wire mesh offers enhanced tensioning capabilities, durability, ink distribution, and cost savings compared to other materials such as nylon mesh.
3. Sieve cloth
When wire mesh is woven specifically for use in test sieves, it is called sieve cloth. What makes sieve cloth stand out from other mesh variants is that it is woven to a specific nominal opening with a specific wire diameter.
4. Fabricated parts
As mentioned above, wire mesh can be fabricated to have a specific size and shape. In order to be considered as a fabricated wire mesh part, value-added services must be added to achieve the desired form. Now, while the possibilities that can be achieved with wire mesh are almost limitless, the most common forms are cut-to-size parts, deep-drawn parts, edge solutions, pressed items, and cylindrical filter cartridges.
More importantly, it is woven in accordance with ASTM E11 and ISO 3310-1 standard. Although it is usually reserved for use in test sieve constructions, it can also be used in mass screening operations.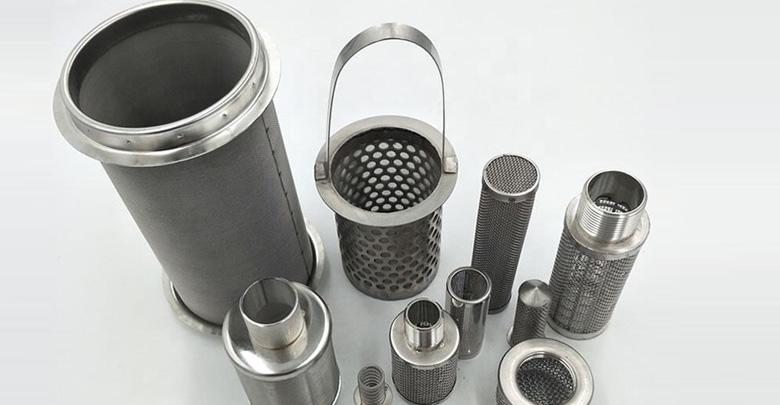 Wire Mesh Deep Processed Products
How to choose the right woven wire mesh?
Choosing the correct woven wire mesh involves several factors.
- Material
- Wire diameter
- Aperture size
- Roll length
- International standards
Materials
The most popular material is stainless steel according to DIN 1.4301 (AISI 304) or DIN 1.4401 (AISI 316); chrome steel specifications according to DIN 1.4016 (AISI 430) are also available.
Wire diameters
The choice of wire diameter involves a number of different considerations. The thicker the wire, the stronger and more durable the mesh will be and the longer it will last. On the other hand, thicker wire reduces the open area and therefore the screening performance.
Aperture size
This determines the size of the particles to be eliminated. If very tight tolerances are required for screening, the manufacturing tolerances of the mesh must also be taken into account.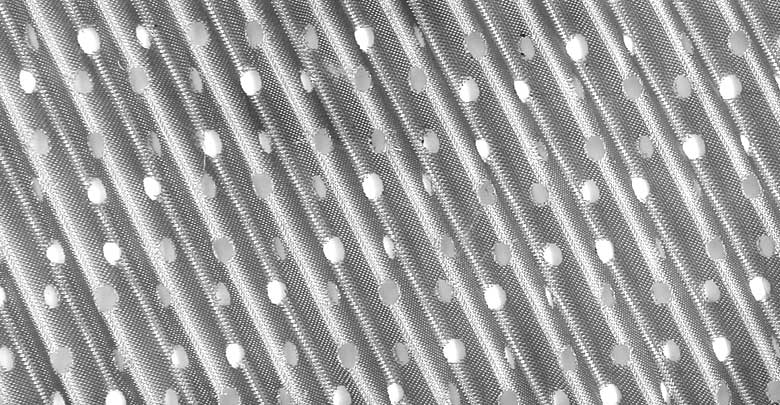 Five-heddle Wire Mesh
Mesh dimensions
Standard widths are 1245 mm or 1580 mm, although there are usually slight variations depending on the weaving equipment used. Standard roll lengths are 30 metres, and cut-to-size individual sheets are also available.
Mesh selection
Mesh selection, especially for fine meshes, depends on many process details and can usually only be made by trial and error.
The opening area is directly or indirectly influenced by the service life of the screen.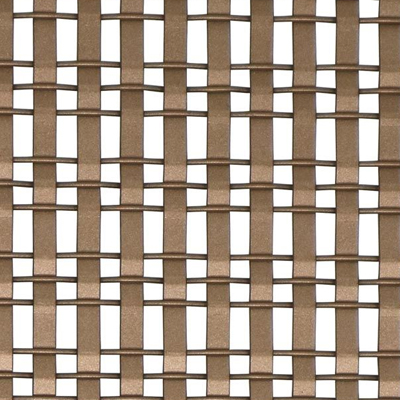 Shade Woven Wire Mesh
Benefits of choosing woven wire mesh
When used for industrial and commercial applications, woven wire mesh offers many advantages.
The woven wire mesh provides better visibility, circulation, ventilation, and acoustics within buildings thanks to the numerous openings that allow light, air and sound to pass relatively unobstructed. The BZ Wire Mesh Shade series woven wire mesh can adjust the temperature of the building by changing the opening rate and transmittance of the mesh.
Most lattice woven wire mesh has good air permeability, so it can also be used in some furniture, such as closets and wardrobes, we believe this can make the products more distinctively.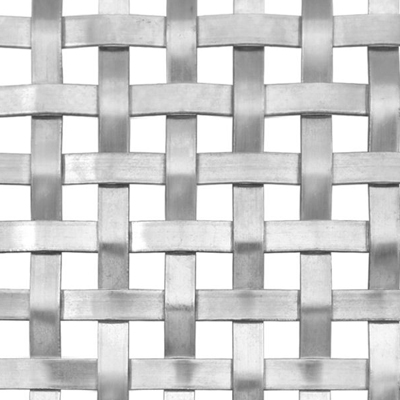 Lattice Woven Wire Mesh
The lattice series woven wire mesh panels are mainly used as interior decorative material for walls, windows, partitions, ceilings, closets, etc. By using different materials, Lattice series woven wire mesh has many types of mesh in different styles. And the mesh can be used in square and diamond holes, the pattern can be changed only by changing the installation directions.
The simplicity of cleaning and maintaining woven wire mesh leads to a reduction in labor costs and time spent on such operations.
Many wire mesh manufacturers have optimized the manufacture of woven wire mesh to reduce waste and increase productivity, resulting in lower prices for their customers. This is particularly true for our team, as we have many years of experience in producing this product.
To provide more options in colors to our clients, BZWIREMESH can use different processes to make the mesh more colorful.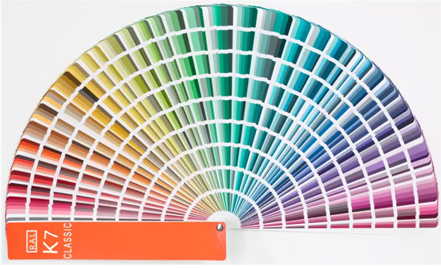 BZWIREMESH uses paint, fluorocarbon coating, PVC coating, or an electroplating process to color the mesh. The normally used colors are Golden, Champagne, Silver, Bronze, etc. Also, the color can be made according to the color chart provided by clients.
BZWIREMESH can also produce mesh within brass, copper, and other material with natural colors. By adding brass wire to stainless steel mesh, the mesh will become a new style of material.
As mentioned above, woven wire mesh is available in a wide range of patterns, materials, and sizes. Indeed, as a woven wire mesh manufacturer, BZWIREMESH offers a wide choice of standard options and custom woven wire mesh solutions to meet the needs of customers with highly specific or unique requirements.
For further technical information talk with our specialist or visit our website https://www.bzwiremesh.com. We can help you to identify the best wire mesh solution for your application.