Wire mesh, also known as wire cloth or wire fabric, is an extremely versatile product with thousands of different applications around the world. What makes wire mesh such an adaptable product is that it can be produced in an infinite number of sizes. Depending on the manufacturing capacity, an almost endless combination of opening sizes and diameters of wire can be produced, whether in woven or welded construction.
Wire mesh is commonly used in industrial applications when separation or filtration is required; it is also popular in commercial applications, such as insect screening or animal fencing. Wider applications for wire mesh include various types of security mesh such as window, machine, and stairwell panel guards, fireplace screens, bird screen, gutter guards, ventilation, and RFI shielding. More recently, wire mesh has entered the architectural field and the art world.

Stairwell Panel Guards
Uses of Wire Mesh Fences
1. Providing great safety for the animals.
Wire mesh is strong enough to help animals stay safe without feeling cramped or contained. They are usually installed as confinement fencings like around corrals, feedlots, or small crop acreage premises. Because of their small openings, wire mesh fences allow animals to reach their food troughs even when they are in captivity. These openings are also small enough not to put the animal at risk of becoming entangled in the fence.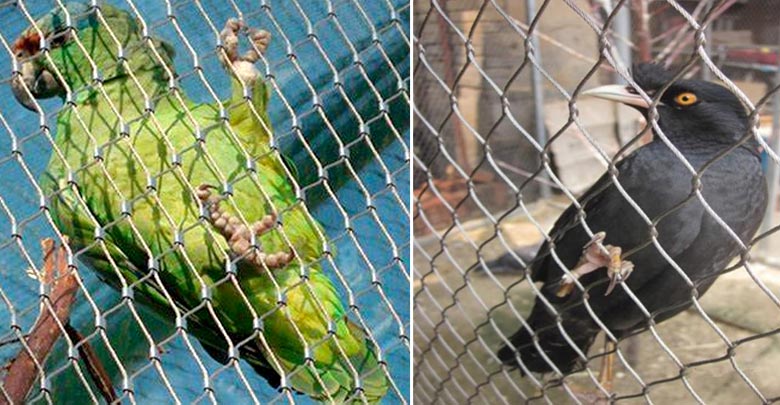 Flexible Stainless Steel Cable Mesh
2. Crop protection.
As they are mainly used for confinement, wire mesh fences are ideal for crop protection. They are used to contain crop areas away from intruders and unwanted access. Farmers can carry out routine maintenance tasks off-site, especially if these involve watering or spraying fertilizer on the crop.
As a means of crop protection, wire mesh helps protect produce from being infested by pests, such as rodents, or even bigger animals like cats and dogs.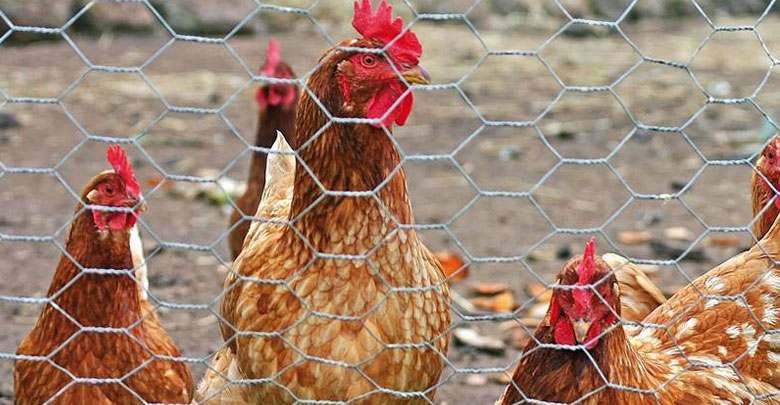 Chicken Wire Mesh
3. Highway and railway fencing
Anti-climb wire mesh fence has heavy weight, large size and very small opening size can prevent fingers going, also can protect the fence from cutting pliers. An anti-climb wire mesh fence can effectively prevent intrusions and it is very suitable for warehouses, private land, airport, frontiers, and prisons where it needs a high defense level.
We can also bend the anti-climbing wire mesh fence or do other treatments to suit the customer's requirements. And the anti-climb wire mesh fence can be set the razor barbed wire for added protection.
Anti-climb Wire Mesh Fence
4. Sports field fencing
Chain link fencing is a common choice for sports fields. It is durable and low maintenance. What's more, athletes won't get hurt if they hit the fence during a game. You can choose between plain galvanized steel and vinyl-coated chain link.
The main benefit of this sort of security fencing is that it boasts a robust, safe design. The way it is constructed and installed means that it is hard for potential intruders to climb over or vandalize it. It will also be tough enough to stand up to the weather and other practical considerations such as balls hitting it if installed in a playground or school.

Temporary Wire Mesh Fence
BZWIREMESH provides various metal wire mesh fences to meet the requirements of different clients. Welcome to contact us to learn more about the right type of wire mesh fencing to use. Visit BZWIREMESH for supplies and advice.