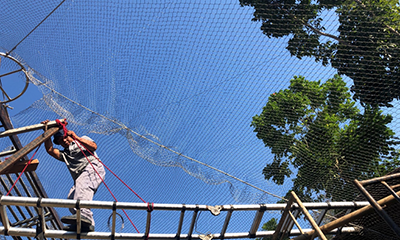 As a very distinctive type of wire mesh products, stainless steel cable mesh has become a popular product for the upgrading of animal cages. Stainless steel cable mesh is mainly available as stainless steel ferrule rope mesh and Hand woven stainless steel rope mesh.
The stainless steel ferrule wire rope mesh is made of stainless steel wire rope and stainless steel ferrules extrusion weave. The diameter of stainless steel wire rope is 1.2, 1.6, 2.0, 2.5, 3.2, 4.0mm, etc. The common structure of stainless steel wire rope is 7x7, 7x19. Materials are 304, 316, 304L, 316L, also we can provide hot-dip galvanized wire rope mesh products. The material of steel ferrule is mainly in stainless steel, and there are also aluminum ferrule and copper ferrule for customers to choose.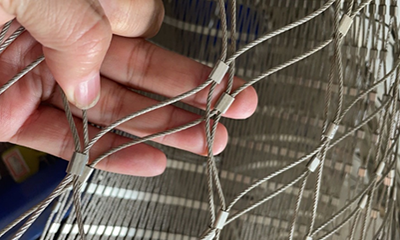 Hand woven stainless steel wire rope mesh is a kind of stainless steel cable mesh woven by hand. The diameter of stainless steel wire rope is 1.2, 1.6, 2.0, 3.0mm, etc. The common structure of stainless steel wire rope is 7x7, 7x19. As a kind of zoo mesh, it has the advantages of lighter weight and higher transparency, but the disadvantage is that there is a limit to the length of the mesh, generally the length exceeds 12 meters and the mesh needs to be connected.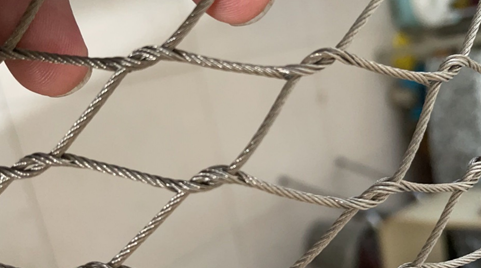 Stainless Steel Cable Mesh Has the Following Incomparable Advantages.
(1) Lightweight, high strength, never rusts, good flexibility, fatigue resistance, impact resistance, high breaking force, strong and durable overall structure, service life of more than 30 years.
(2) Close to nature, green and environmental protection. It can be used in any climate, and will not change colour under long exposure to sunlight, and will not corrode under rain, snow, rain and fog.
(3) Stainless steel cable mesh has a flat surface, good light transmission and the environment it is used in is integrated, the appearance of luxury, novel style, unique, itself is a large landscape.
(4) In terms of design, the designer can design any aperture and rope diameter. And easy to install, can be applied on any substructure construction. No later maintenance is required.
(5) Good elasticity and strong cushioning force. Especially in animal cage, it can withstand the impact of animals, and neither the rope mesh nor the animals will be hurt.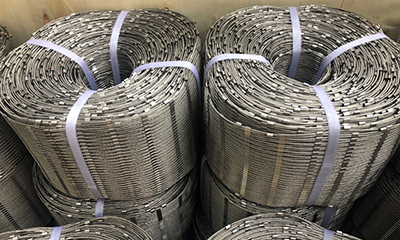 Stainless Steel Cable Mesh Has a Wide Range of Applications.
Stainless steel cable mesh is used in a wide range of applications, mainly in bridges, stadiums, curtain walls, car showrooms, engineering protection, municipal construction, rope mesh fences, isolation fences, zoo construction, green climbing nets, rope mesh decoration, LED lighting structures and so on.
The unique flexibility of our products is loved by our customers and gives designers ample room for imagination.
No matter which shape you design we will complete each job according to your requirements combined with our experience. Our factory engineers will also recommend good advice to you so that you can make the product perfect in each project.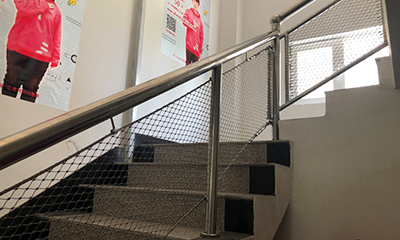 Installation of Stainless Steel Cable Mesh.
Stainless steel cable mesh products are available in different sizes to suit various applications, with simple installation structures and a wide range of adjustable sizes for use, and can be made in a variety of sizes to suit the actual requirements of the customer. We can also recommend various wire rope diameters, mesh sizes, attachment structures and installation advice according to customer requirements.