Which type of wire mesh is better for your needs when it comes to security: welded or woven? There are advantages and disadvantages to both types of fencing, and this is what we will explore in today's blog.
Firstly, let's define these two types of wire mesh.
What is Woven Wire?
Woven wire, as the name suggests, is a series of metal wires interlocked in a certain pattern to form a mesh with a specific opening size, weave pattern and wire diameter.
Woven wire is easily customised during the weaving process to meet different requirements.
The fence will not break under pressure and can withstand strong winds or water currents without breaking. This makes it ideal for filtration processes and gardening work.
It's also the right wire fencing to use in pastures to contain livestock.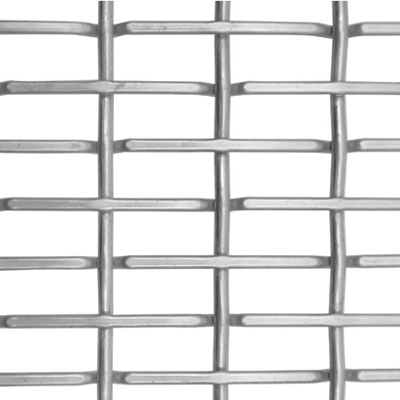 What Is Welded Wire Fencing?
Welded wire is a steel wire mesh made by welding the intersections of the wire pieces. There's no flexibility in the wire openings and the welded wire sheet is more solid than its woven wire counterpart.
Welded wire fencing uses sheets of welded wire to create a rigid and firm enclosure. It's a less costly option for smaller spaces such as dog runs, chicken coops, and animal cages.
Types of woven wire
Although there are many designs and weaving patterns on the market, woven wire can be divided into these three main categories.
Lock Crimp Wire Mesh: This woven wire follows the same weave design of over and under that is similar to the plain wire mesh but with a twist. At each intersection, the over wire pinches around the under wire to form a lock. These little bumps make the fence more rigid and secure.
Types of Welded Wire
Welded wire comes in three main types.
PVC Welded Wire Mesh: This welded wire mesh is coated with PVC powder. This protects the mesh against erosion and rust. It also gives the mesh a different color.




Galvanized Welded Wire Mesh: This mesh is submerged into molten zinc to seal the surface and protect it against corrosion. It can be galvanized either before (GBW) or after welding GAW).




Welded Stainless Steel Wire Mesh: This stainless steel mesh is more durable and has a uniform look. It's also the most expensive of the three welded mesh types.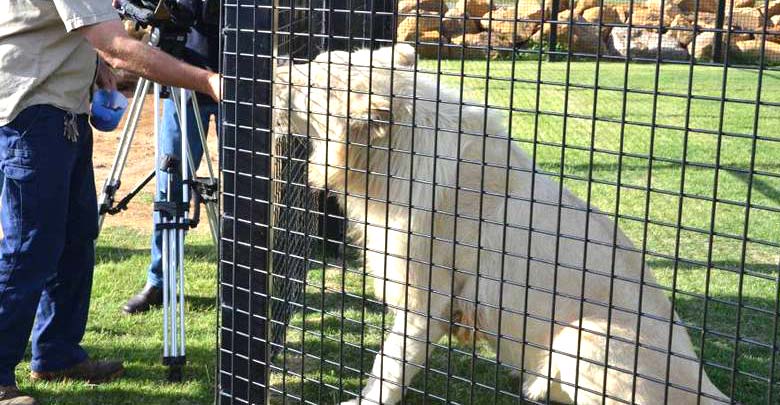 Woven Wire Gauges
Woven wire gauges are used to determine the size and wire diameter of fences. This is the technical classification system used by industry workers and those who regularly use fences and wires.
The gauges use whole numbers such as 1, 2, 3, etc. The lower the gauge number, the thicker the wire. For example, gauge 7 is equal to 0.1770 inches, and 14 gauge is 0.080 inches.
However, there are four wire gauge systems. These are British, Stubs, American Wire Gauge, and Washburn & Moen. Each system has a different dimension for each gauge.
Welded Wire Gauges
Welded wire gauges are similar to woven wire gauges. Commonly used gauges range from 8.5 to 27.
What Is Woven Wire Good For?
You can use woven wire on large pastures or in small gardens and farms.
It's ideal for controlling livestock and large animals since it's highly visible and poses little risk to the animals themselves.
Advantages of Using Woven Wire
The two main advantages of woven wire are strength and durability. It doesn't break easily since the interlocking wires can move slightly against the wind, water currents, or any other physical pressure.
It's also quite flexible, which comes in handy when you want to create a secure pasture fence or set up a makeshift protection fence for small plants.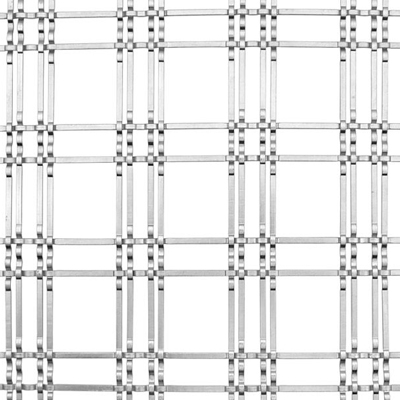 What Is Welded Wire Good For?
Welded wire is a strong and cost-effective way to enclose gardens and other similar areas. It's also ideal for constructing chicken coops and housing for small animals such as rabbits.
It doesn't unravel if a few wires are broken, and it can stand up to a strong wind.
Advantages of Using Welded Wire
Many people prefer to use welded wire over woven wire. A woven wire mesh will unravel or weaken easily if one or more wires in the mesh are broken.
Welded wire, however, maintains its integrity and is easy to weld back if a few wires are damaged.
Woven Wire vs. Welded Wire: Which One to Choose?
Safety
Which type of fence is preferable for a safety barrier: welded, woven or chain link? The answer is yes. Any robot parts or projectiles would have difficulty passing through the inflexible intersections of a welded fence, while a woven fence has too many drawbacks. Welded fences can also be created with smaller openings, thus reducing the space for debris to fly out.

Security
Welding is preferable for safety reasons for several reasons. With woven or chain link fencing, flexibility allows for a more climbable surface. The more wires there are, the easier it is to grab them and pry them into a graspable handle.
Welded fences are completely inflexible and have optional smaller openings that can be very difficult to climb. These smaller grids are also ideal for data centre security. Anyone wanting to steal data and information will not be able to get through the fence around the data centre computers.
Storage
When planning your storage unit, your main concern should be durability and versatility. Between welded and woven, your choice is simple. If you want the items you are storing, and the storage unit in which they are stored, to last, then welded wire mesh is the way to go.

With strong crosses and inflexible openings, welded wire is more durable and will stand the test of time better than woven or chain link fencing. In terms of versatility, welded can be modified in the field more easily than woven or chain link fencing. If you are installing equipment in a garage or basement and need to get around a pipe or similar obstruction, welded fencing can be cut and formed around the object without damaging the integrity of the wire.
This is not to say that woven wire fencing will not be better than welding under certain conditions. In some cases, you may need a flexible fence that will bounce back when something hits it (think baseball or livestock) when woven or chain link fencing is certainly preferable to welded wire fencing. However, welded wire fencing is almost always the way to go when it comes to safety, security and storage.
Are you interested in learning more about BZ WIRE MESH metal wire mesh products for sale and how they can benefit you? Contact us today to secure an expert consultation!